Living Resilience
Choosing Reconnection and Resilience
at the End of Business as Usual
The Impossible Conversation – The Book
Subscribe to the Daily News Digest
Sober Data
Offering you vetted data and projections and in-depth context for the recreation of your life purpose, integrity and mission. Vetted information in a Post-Truth World.
Coaching
Our disconnected human world is calling out for people who are courageous, to reinvent themselves and reconnect with life itself. Living Resilience Coaching is Resilience in the face of Predicament.
Programs
Whether online or live – safe opportunities to connect with kindred spirits and build our inner tool kits, in preparation for facing a predicament-laden world. From the depths of Grief to the heights of Core Joy.
Programs 2019
Professor Jem Bendell, in an interview with Stuart Scott of UPFSI and ScientistsWarning.TV, fleshing out his distinction, Deep Adaptation.
Professor Bendell is a rare voice speaking truth to power, speaking to the world, but also to his colleagues in the Sustainable Business arena. His 2018 writings were deemed too fear-inducing to be published in their journal, so he published them himself. The writings and Bendell have gone viral.
I find the core themes of Bendell's Deep Adaptation to be completely consistent with the work of Living Resilience. Our articles, online learning offerings, resilience coaching and support groups / Safe Circles… are all intended to support those brave enough to face our shared global predicaments.
Professor Bendell: https://jembendell.wordpress.com
ScientistsWarning.TV : http://www.scientistswarning.org
Stuart Scott.
____________________________________________________
We are living in the most problem, challenge and predicament-laden time in human history. We are facing the collapse of human and Earth systems as a result of our own actions. Living Resilience exists to offer support and guidance to people who are brave enough to face the daunting realities of our world.
We are called to a human expression of reconnection with each other and with the web of life, without the Business as Usual, now-bankrupt strategies of, doing more of what got us into this situation in order to 'fix' it.
Deep Adaptation is clearly a step away from the Business as Usual norm – and toward a sober, heart opening strategy of reconnecting with life.
Our hearty thanks to Professor Bendell for his courage and his humble wisdom.
"Who will we be together, in the face of our global predicaments?"
•
"What level of threat to life on Earth would need to occur to motivate you to change your lifestyle, your presence, your relationship with the web of life?"

Introduction of Dean Walker's next book, (Spring 2019)…The Calling of Our Times is to Reconnect with the Web of Life. What will be the quality of our presence – as we face a predicament-laden world?
(Read the entire Introduction, here…)
Living Resilience Tools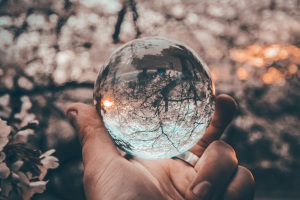 Reconnecting with Deeper Self
Reconnecting with Others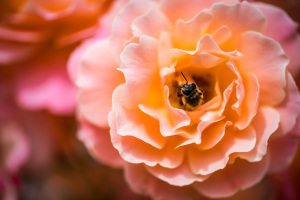 Reconnecting with Earth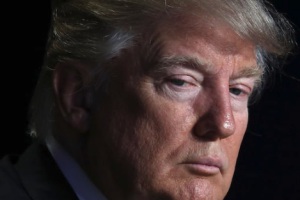 Shadow Dynamics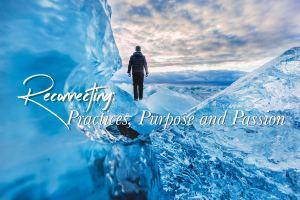 Sober Data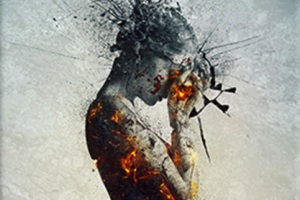 Honoring Grief and Loss
The Impossible Conversation
Our Purpose
To provide safe environments, powerful tools and experiences for people courageous enough to face our shared global predicaments and challenges with full presence and open hearts.
Our Passion
To invite the depth, core joy, and grace that awaits those who are willing to join with kindred spirits, consciously break open their hearts and reconnect with the Web of Life.
"Wisdom can reveal the light
hidden in dark times; but it requires
that we face the darkness in ourselves. People may desire pearls of wisdom,
yet most are unwilling to descend
to the depths where the pearls wait
to be found. Wisdom involves a necessary
descent into the depths
of life, for that alone can produce
'lived knowledge' and
a unified vision."
―Michael Meade
Frequently Asked Questions
What do you mean by Predicaments?
We assert that, in addition to our many vexing global problems, crying out for solutions, we also face a number of Predicaments. Unlike problems, Predicaments offer us no solutions, only the consequences of our collective choices about how to live on Earth.
Why do I feel so alone when our global circumstances affect everyone?
Our very human response to our global crises and predicaments is primarily to deny that they exist at all. This means any person brave enough to name our predicaments and impact on Earth and other people, will likely be ignored, if not shamed or even ostracized. In our Post-Truth World, we all need to have safe allies with whom we can share and create.
What is Resilience?
We here at Living Resilience assert that it is not only possible to survive or endure the daunting chaos and collapse in our world – but that we can actually engage in a way that encourages us to learn, grow and even thrive in the midst of the chaos. This is Resilience.
What is so important about Reconnection?
An important question to ask is "What got us to this brink?" We suggest it can be summed up as: "We disconnected from: our Deeper Selves, from Others and from Earth." All Living Resilience practices and programs are founded on how well they reconnect us to one or more of these essential sources of meaningful human life.
How can you be talking about Core Joy, Love and Presence with this depressing topic?
We are keenly aware of the crushing weight of our predicament-laden, disconnected world. And, all of us in this Living Resilience Alliance, are also aware of the magnificence, the power, the deep inspiration available to us when we approach our predicaments as expressions of our spiritual nature. We are blessed to have, at the core of our practices, a commitment to keep breaking open our hearts to release: our Core Joy, our Grace, our deep Love of Life and each other. This Joy, Love, and Presence is available to all of us.