Living Resilience Alliance
The Advanced Practices Group
The calling of the times is for a very different state of being, a different way of relating, in fact an entirely different way of conducting human life on Earth.
Our Human Operating System is based on the impossible foundation of "Infinite Growth on a Finite Planet."
We are now forced to confront that impossibility. We must face the undeniable facts that clearly show us the impact of our numbers and our ways of operating and extracting from this planet.
Facing these facts means facing the unraveling of our culture's core, defining stories. It means facing the imminent collapse of Earth and human systems that we, and our ancestors, have long taken for granted.
As if that were not enough - more than half of the population of the USA have led themselves to believe that these clear signs of collapse, and the science that underpins them, are either fictitious or, at least debatable.
This makes for a national atmosphere of seemingly unbridgeable polarization. It seems to invite full force aggression toward those who are bold enough to speak the truth of our situation publicly.
These people are considered at least, alarmists, if not heretics.
We consider them to be the courageous leaders at the most traumatic and dangerous moment humanity has ever faced.
We have created a safe environment in which these leaders might build their inner tool kits, expand much needed capacities to face this predicament-laden world. We are offering a powerful set of distinctions, teachings and practices intended to bolster the skills and courage of these leaders so they may be more able to live an authentic and empowered life at a time when chaos and disempowerment are the name of the game.
You are invited to join us in a monthly subscription-based support community for precisely these leaders.
In the Living Resilience Alliance - Advanced Practices Group you will find:
*            A supportive community of kindred spirits, each crafting their own path for expanding                          personal skill sets and capacities for facing a predicament-laden world.
*           A robust resource center holding innumerable practices and learning content elements to                    support the learning and integration needed for sincere development of resilience.
*           Processes and learning paths to support each participant in their commitment to reconnect                with: Deeper Self, Others and Earth.
*           Access to Transformational Resilience Coaching at any point in your path. This is for both                  individual coaching and work with couples, families, organizations and businesses as well.
The Advanced Practices Group is launching in late April 2018. This free introduction to the program is intended to be of great value to all who participate, whether they continue on to the subscription-based program in May 2018 and beyond, or not.
If you are approaching this program after April 18, 2018, you are invited to participate in a recorded version of the two initial online video conference call meetings and engage with all of the Resilience Baseline materials used in the original sessions.
To test the waters of the Advanced Practices Group, to see if it is a fit for you:
Register here for admission into the free introductory, online program series.
(This entails: two recorded video webinar sessions offering a broad overview of this work and a sampling of some of the practices we will be engaging in the ongoing APG.)
Respond sincerely to the exercises and self assessments in the preparatory materials that will be sent to you. This packet we call, establishing your Resilience Baseline.
Set up a phone conversation with either Carolyn or Dean to get a clear picture of what is entailed in the APG sessions and practices.
You will be provided with the same preparatory materials that were used by the people in the live meetings. Once you have engaged with the preparatory materials we call, The Resilience Baseline, made first contact with either Carolyn or Dean, and watched the recorded April sessions, you will have the option of joining the Advanced Practices Group in progress, in the next available month.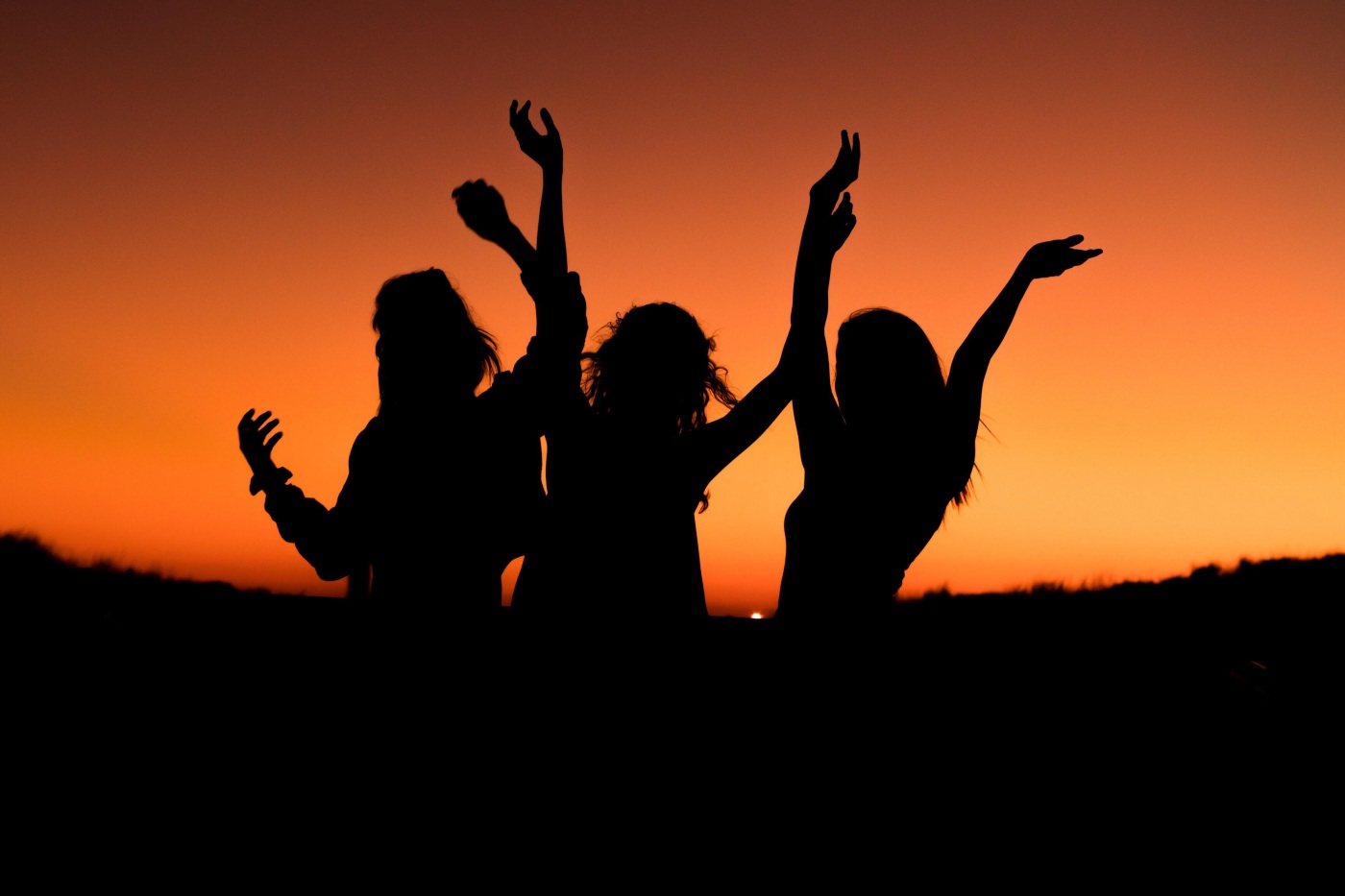 A Foot in Two Worlds:
Empowering Tools for Traumatic Times.
View our summit introduction video here...
Dates:
Mondays and Thursdays: 6p to 8p Pacific Time.
February 5 and 8… 12 and 15… 19 and 22… 26 and March 1.
* All sessions of this summit will be recorded and available for at least six months after the February summit.
________________________
Topics and Guest Presenters…
Monday, February 5                Introduction and Overview…Carolyn and Dean.
Assessing our current resilience and sharpening our tool kit.
Defining: Resilience, Calling, Agency, Practices and Empowerment.
Thursday, February 8              Becca Martenson.
How the calling to this work has changed me.
Our kids and grandkids...
The inner work that we absolutely must do
How to really live with a foot in two worlds.
Monday, February 12             Philip Shepherd Session 1
Connection with Self Through Embodiment.
Our body is the home of our experience and our presence.
How can we deepen our relationship with our body,
And so, deepen our experience of life?
Thursday, February 15             Philip Shepherd – Session 2
Continued deepening of practices and Experiential Understanding.
Monday, February 19              Carolyn Baker. Shadow Dynamics.
The human shadow and the global crisis—
how do we heal the personal and collective shadow?
Thursday, February 22             Randy Morris PhD. Planetary Rite of Passage.
What this planetary rite of passage is demanding
of us and what tools do we need to have or
sharpen to rise to the demand?
Monday, February 26              Dahr Jamail. Reconnecting and being fully present with... Earth.
How to stay informed and empowered in a Post-Truth world.
Thursday, March 1                  Final Session. Completion of this journey.
Relooking at our own sense of life-purpose or Calling…
A robust sharing of what difference this summit
has made in our lives and what practices we will
continue to embrace to more fully prepare us for
facing our shared predicaments.
An opportunity to declare our intent regarding
reconnecting with: Deeper Self, Others and Earth
– including: Reclaiming our personal sense of
agency, creating our own tribe or support
groups and deepening our relatedness with the
Web of life.
_______________________________________________
GUEST SPEAKER BIOS:
DAHR JAMAIL -
http://www.dahrjamail.net
"He is a superb journalist, in the most honorable tradition of that craft." Howard Zinn.
In late 2003, weary of the overall failure of the US media to accurately report on the realities of the war in Iraq for the Iraqi people, Dahr Jamail went to the Middle East to report on the war himself, where he has spent more than one year in Iraq as one of only a few independent US journalists in the country. Dahr has also has reported from Syria, Lebanon, Turkey and Jordan. He has also reported extensively on veterans' resistance against US foreign policy, and is now focussing on anthropogenic climate disruption and the environment.
Dahr's stories have been published with Truthout, Inter Press Service, Tom Dispatch, The Sunday Herald in Scotland, The Guardian, Foreign Policy in Focus, Le Monde, Le Monde Diplomatique, The Huffington Post, The Nation, The Independent, and Al Jazeera, among others. Dahr's writing has been translated into French, Polish, German, Dutch, Spanish, Japanese, Portuguese, Chinese, Arabic and Turkish. On radio as well as television, Dahr has reported for Democracy Now! and Al-Jazeera, and has appeared on the BBC, NPR, and numerous other stations around the globe.
Dahr's reporting has earned him numerous awards, including the 2008 Martha Gellhorn Award for Journalism, The Lannan Foundation Writing Residency Fellowship, the James Aronson Award for Social Justice Journalism, the Joe A. Callaway Award for Civic Courage, and five Project Censored awards.
RANDY MORRIS PhD. –
http://riteofpassagejourneys.org/about/board-of-directors-2
Randy Morris PhD. has been a faculty member in the Liberal Studies Program at Antioch University Seattle since 1987. Prior to that, Randy taught kids, K-12, in Atlanta, Georgia and Hiroshima, Japan for ten years. Currently, he teaches adult classes in dreamwork, archetypal and spiritual psychology, history and philosophy of science, ritual process and ceremonial design. Randy has been doing vision quest work since 1990, and has successfully created and facilitated Journeys' first Ritual Leadership program.
BECCA MARTENSON –
http://www.beccamartenson.com
Inner Alchemy with Becca Martenson. The answers wait within you.
Workshop facilitator, ceremonialist, certified Focusing practitioner, and counselor, Becca Martenson has been practicing and spreading the tools of growth and awareness for more than two decades.
PHILIP SHEPHERD -
https://philipshepherd.com
Philip Shepherd is recognized as an international authority on embodiment.  His unique techniques have been developed to transform our experience of self and world, and are based on the vision articulated in his celebrated books, New Self New World (2010) andRadical Wholeness (Nov 2017).  The approach he takes heals the frantic, restless pace of the intelligence in the head, which tends to run on overdrive, by uniting it with the deep, present and calm intelligence of the body.  This is an antidote to the prevailing view of embodiment, which involves sitting in the head and 'listening to the body'; by contrast, Philip's approach helps us listen to the world through the body.
CAROLYN BAKER -
http://carolynbaker.net
Carolyn Baker has risen phoenix-like from the smoking ashes of many previous selves and psychic deaths, and knows from her own experience how the deepest crises birth the most astounding and transformative possibilities.   Andrew Harvey.
Carolyn Baker's mission is to create islands of sanity in a sea of global chaos. This mission necessitates the development of a variety of emotional tools alongside commitment to spiritual transformation. Through her multi-faceted outreach via webinars, podcasts, live workshops, books, and articles, as well as one-on-one life coaching, Carolyn is touching the lives of thousands to assist them in preparing for the dire consequences of the collapse of industrial civilization and abrupt climate change. One of her principal goals at this time is to expand her teaching outreach online by presenting more webinars and online workshops as well as workshops for live audiences.
DEAN WALKER –
https://livingresilience.net
Dean Spillane Walker has had a 30 year, international career as an educator, facilitator, designer and coach and now, author. His primary career focus has been on facilitating Personal and Organizational Transformation.
As a young child Dean has had a deep inner knowing that the way humans were operating on the planet was not only unsustainable but ultimately suicidal.
Finally he is able to bring his long standing discomfort with traditional motivations for Coaching and Transformation into the light – and replace it with a number of heartful offerings intended to build core capacities in individuals, families and organizations as we face what may seem like an impossible future.
Our future appears to demand nothing less than the systematic dismantling our current way of living and creating together a New Human Operating System.
Dean and his allies in his Coaching, Training and Consulting group are committed to providing safe environments for people to learn, grow and transform together.  To face today's challenges we must not only do things very differently – we must also BE and relate differently.  We must reconnect with the primary sources of meaning in human life: Deeper Self, Other Beings and Earth.
Dean's hope is that those who hear the calling of these times  – will answer it together in the spirit of Joanna Macy's quote:
"The heart that breaks open can contain the whole universe."
Let's break our hearts open together.
__________________________________________________
A very Happy New Year to us all as we look into the first month of 2018. In this announcement email we are pleased to introduce a new body of work designed by www.LivingResilience.net / The Living Resilience Alliance, Carolyn Baker and Dean Walker.
Whether you have known us for years and are steeped in an awareness of imminent collapse of human and Earth systems or if you are just beginning your exploration of the chaotic events that seem to grow more disturbing by the day – Welcome to our, Living Resilience launch of our offerings for 2018.
With the launch of this summit, A Foot in Two Worlds: Empowering Tools for Traumatic Times, we are gathering a formidable group of respected thought leaders, authors, journalists, facilitators and activists to help us expand our inner tool kits and our capacities to be resilient in the midst of even the most chaotic wave of stress we might encounter.
In this eight session, online series we will be inviting our guest speakers to articulate how they see a different Calling in these times… different from even a year ago.
Each session of this summit will include practices – each one aimed at reconnecting us with a primary source of meaning in life: our Deeper Selves, Other Beings and Earth.
As you can see in the name of our new organization, Living Resilience, we have a robust commitment to encouraging the development of resilience skills. How we define resilience:
(more accurately, Transformational Resilience)…
In our definition of resilience we go beyond the common usage that implies the ability to 'bounce back' after being knocked down by a hardship. We are fond of saying that Transformational Resilience implies the ability to not just endure or survive a life stressor, but to learn, grow and even thrive in the midst of that stressor – and rather than 'bouncing back' – we can actually move forward in life rather than return to the status quo before that stressful event.
Here, Victor Frankl says this far more poetically:
We must never forget that we may also find meaning in life even when confronted with a hopeless situation, when facing a fate that cannot be changed.  For what then matters is to bear witness to the uniquely human potential at its best, which is to transform a personal tragedy into triumph, to turn one's predicament into a human achievement.  When we are no longer able to change a situation—just think of an incurable disease such as inoperable cancer—we are challenged to change ourselves...
Man's Search For Meaning, Victor Frankl
In order to take on new practices for reconnection and resilience building we must establish a foundation of self awareness and understanding – so we can determine a baseline of our own resilience and capacity for life – and track our own progress as we integrate new practices into our daily lives.
In this summit we will offer you tools and practices to assist you in establishing your own Resilience Baseline. We hope you will find these tools valuable for the month of the summit and far beyond.
For those of us who are moved to acts of service or Sacred Activism, these resilience skills are essential.

__________________________
The Resilience Baseline Tools include:
Coherence Meditations: We will send you a 15 minute and a 30 minute version of this most basic and most powerful foundation tool for establishing baseline for personal resilience.
Clearing Meditation: This meditation combines the soothing music of the Coherence Meditations with guided imagery designed to help you clear your energetic, emotional and physical fields of residual upset, stress and holding. Replacing them with a profound experience of release, coherence and openness.
__________________________
Trauma-Aware Programs, Coaching and Support.
After observing the shadow dynamics at every level of our world for many years, it is obvious that we, as a culture, have learned to override or normalize the experience of being traumatized. This can be seen in: the extent of our core disconnection from our own inner wisdom, agency and sense of meaning, the cruel even inhuman level of disconnection we now call normal with the other humans on this planet and even in our own communities, and nowhere is the violence of our human operating system more tragic and traumatic than our eco-cidal disconnection with the very web of life we call home.
Another method for establishing a baseline for our individual levels of resilience is to gain at least a minimal familiarity with the notion of embodied trauma doing great mischief in the lives of many, if not most, of us. In the first session of the summit we will offer you an opportunity to self assess your own level of impact from trauma both from childhood and present day.
The Coaching Option:
If you have already registered for this summit you may have noticed the option (on the Eventbrite registration page) offering two life coaching sessions intended to coincide with your experience of the summit. We have found that the work of reinventing one's life in the face of a predicament-laden, Post-Truth world, can be extraordinarily difficult in the best of circumstances but it only intensifies if we attempt to do this profound inner work alone.
We are ready and waiting to be of service in this coaching environment. It is a privilege to assist others in this process of inner healing, clarifying and reinvention.
Eventbrite link for all tickets…Including the special Coaching offer.
Journaling:
Humanity is currently facing problems, challenges, predicaments and crises that are far more demanding and dire than at any other time in history.
Given this unique timing and the scale of our situation we are strong proponents of utilizing a journal to record our personal path through this collective predicament.
Before and during the summit we will offer a suggested journaling practice intended to deepen the experience and learning potential of the summit.
Summit participants who choose to take on this journaling practice will be given opportunities to share select insights they may have gleaned between sessions.
All instructions and context for the Journaling practice will be delivered via email with the other summit preparation materials: Meditations, other suggested resources and Trauma Score Worksheet.
We look forward to having you join us for this remarkable kick-off of the Living Resilience Alliance for 2018 and a powerful assemblage of respected thought leaders to join us in our challenge of thriving in the face of a Post-Truth and Predicament-Laden world.
Please don't hesitate to contact us with any questions you might have about -
A Foot in Two Worlds: Empowering Tools for Traumatic Times
Online Summit February 2018...
Dean Walker
safecircle@gmail.com
Carolyn Baker
Carolyn@CarolynBaker.net
**********************************************************************************************************************
Register for A Foot in Two Worlds Summit - 2018
An online summit offering empowering tools for traumatic times.
Contact us with any questions:
Dean Walker
safecircle@gmail.com
        Resilience Bridge 2018.           Live Trainings.
Nothing takes the place of being together, in person.
Please scroll down to view:
Parts One and Two of our interview with Carolyn, Dean and the host of Peak Moment TV, Janaia Donaldson. We outline the work of Living Resilience and the 2017 introduction of our new course, Resilience Bridge.
We will be offering both live and online versions of Resilience Bridge in 2018.
Parts One and Two of our interview with Carolyn, Dean and the host of Peak Moment TV, Janaia Donaldson. We outline the work of Living Resilience and the 2017 introduction of our new course, Resilience Bridge.
We will be offering both live and online versions of Resilience Bridge in 2018.
Resilience Bridge Workshops - 2018
Real Tools for Real Times.
Resilience: The life-giving ability to shift from a reaction of denial or despair to learning, growing, and thriving in the midst of challenge.
We are living in a time like no other in human history.
We are living in a Post-Truth world in which telling the truth is an unsafe act.
Our individual and collective Shadows are wreaking havoc in our lives and running our world.
The cornerstones of our Earth and human systems are collapsing.
How we've gotten here is through disconnection from our sacred self, from each other and from Earth. This painful disconnection can cause us to feel lost, confused and alone.
All economic, environmental and cultural indicators boldly point to our current predicament as the end of our business as usual paradigm.
While this may well be true, those in power appear committed to maintaining our familiar, yet destructive, business as usual ways until the last tipping point has been passed.
The denial in our leaders, and in ourselves, runs deep and is running scared. It seems that our current government, media, and popular culture have woven a seamless web of control over our public discourse. This web threatens any thoughtful consideration of alternative ways of living within this human operating system – threats of suppression, marginalization, and shame.
These troubling times are calling us like never before. They are calling for us to reconnect with our inner wisdom, other people and with Earth herself.
The steps to healing ourselves, others and Earth: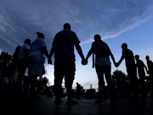 Paying Attention: Being willing to attend to the Sober Data of our global and local situation and the costs of our disconnection. Being willing to 'see' our world through a lens of our inter-relatedness with life vs constant consumption.
Presence: When we reconnect with the fullness of our being, we relate with the world around us with a vibrant, heartful presence that far surpasses our compressed personalities in business as usual mode.
Practices: The end of business as usual demands that we consciously shift our attention and intent toward our reconnection with the web of life. Far beyond the familiar lists of life hacks aimed at making us more productive or attractive, the calling of our times is for powerful practices that will not only expand our own abilities and capacities but also give us the strength and endurance to serve others and Earth.
Our practices must be grounded in a core reconnection with our deeper, wiser selves, others, and Earth. We will only reconnect with these profound sources of life and meaning by intentionally breaking our own hearts open and allowing ourselves to remember our most primal essence - that we are intimately woven into the web of life.
By breaking open our hearts to this truth we reunite with the love, core joy and grace that are, indeed, at the center of life itself.
So the choice is ours - to keep our singular focus on survival within a withering, collapsing world or to refocus together on co-creating a new way of living on Earth, a way based on our full inter-relatedness with all other beings, with Earth, and with life itself.
Unfortunately, our business as usual culture frowns on this type of reconnection. 75% of Americans report that they have no conversations about climate change with anyone in their family or circles of friends. Indeed any attempt to voice concern about many of our global and local challenges and predicaments is often met with shrugging disinterest or even disdain and ridicule.
Part of the calling of our times is to find kindred spirits with whom a safe conversation can be had. Now, as never before, we truly need one another. We need strong communities. Ironically, this is the need - as we are deeply polarized and isolated from each other in political silos or echo chambers.
Promises of the Work:
A safe container in which to explore these topics. Our denial-filled world of business as usual demands that we never question the status quo and never dare to feel or share our grief, rage, or even our love for our miraculous home. In Resilience Bridge, we invite full expression of your truth.
A clear understanding of how we arrived at our current Predicament.
Within this intensive course, we will offer tools and practices to reconnect us with our inner wisdom, other people, and Earth.
A deepened understanding of the individual and cultural Shadow within and around us and specific tools for Shadow healing. Access to advanced resources such as crafted online content, resilience coaching, and master classes.
Moving through our resistance to inhabiting our hearts by befriending all of our emotions. Expanding our emotional range far past the usual limits of our flat-line culture.
We will engage with this deep work using long-standing rituals, processes, and practices that honor our humanity, our compassion and our love of life.
An opportunity to completely reinvent our life purpose, mission, and vision within a reconnected life.
Our business as usual culture has demanded that we disconnect from the vital sources of meaning in our lives. By disconnecting, we have forfeited our agency and ability to find our true purpose in living. Resilience Bridge is an opportunity to reclaim our agency and rediscover our core sense of purpose through our sincere intent to reconnect with life.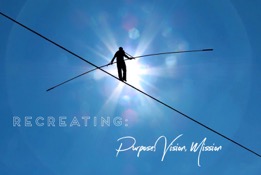 Living With a Foot in Two Worlds
Those of us who are awake enough to know that Earth and human systems are deeply threatened, know that to be effective now, is to have a foot in each of two worlds. Of course, we must stay as present, grounded and clear as possible in this fast – paced, collapsing world. We are all tasked with somehow keeping our lives moving forward against the many odds of our business as usual paradigm. And, we have the unique challenge of having a foot in a second world, a world that does not yet exist - a world we must co-create.
We must cross this bridge between the two worlds as we build it. We cannot build this bridge alone. We must find our tribe, find kindred spirits and engage in bridge building fueled by resilient practices for reconnection with meaningful life.
How to register for Resilience Bridge…
Resilience Bridge Courses: 2018
Tuition:                                                              Cost per Person
Single Person Tuition                                              $500
Additional person(s) in same purchase                   $250
In the spirit of the Gift Economy, if you can afford to contribute a larger amount on behalf of someone who may not be able to afford full tuition, your additional contribution is welcome and deeply appreciated.
If you are in need of assistance to cover the tuition to attend Resilience Bridge – Contact: Dean Walker.  Contact information below…
We are very excited about offering these powerful courses and look forward to crossing this 'bridge' together with you.
Please contact us directly to confirm the location and dates for 2018 courses. We are also able to bring the course to your city - and we are happy to coordinate all of the logistics if you have a group that is ready for Resilience Bridge or any other Living Resilience offering.
Contact: Dean Walker,   safecircle@gmail.com  for additional details about live Resilience Bridge courses.
Register for Resilience Bridge #1 - 2018
Resilience Bridge 1 - 2018
Ashland, OR
July 12 -15, 2018
Register for Resilience Bridge #2 - 2018
Resilience Bridge 2 - 2018
Ashland, OR
October 18 - 21, 2018