Deep Academy
Tools and Skills for Facing Collapse
Our mission here at Living Resilience is to offer optimal support and resources to people who are brave enough to see the human-caused collapse of Earth and Human systems we are currently in, and the even larger collapse events to come.

In our live and on-demand offerings each person will choose their own emphasis and level of engagement – knowing that every other practitioner is also crafting their own practices – practices based on reconnecting ourselves with the long-ago forfeited primary sources of meaning in human life: Deeper Self, Other People, Earth and Soul.

In this unique learning and support environment engaged practitioners can find alliance with kindred spirits, to encourage their practices of reconnection, and encourage a far deeper level of communication, collaboration and right relationship than we have ever known in our now-toxic, Business as Usual Human Operating System.

We hope you will join us for a sample of the Deep Academy offerings described below, and possibly continue exploring the many different facets of this work of building our inner tool-kits to help us engage in this, the most important conversation and predicament in human history

Whether you choose to participate in just one Deep Academy Learning Series, or engage in a long term Community of Practice, we hope that you find great value in your participation, and perhaps make some significant, even life-long connections along the way.

Below you will find our introductory offerings. The list of Living Resilience Deep Academy offerings will be growing by at least two per month through 2020 and beyond. It will also be bolstered by our schedule of live, online community of practice sessions. All of this information will come to you after you sign up for your first Deep Academy Learning Series.
Contribution Levels
Our offerings are intended to be as universally accessible as possible – specifically to invite larger financial contribution from those of greater means, and support the participation of those of lesser means. Each time you choose to participate in a program or subscribe to a Community of Practice, you will have an opportunity to choose your level of financial contribution to this project. This choice-based method of pricing is sometimes called, the gift economy. We hope you will avail yourself of these levels of financial contribution in a way that encourages your full participation, and, when possible, also supports others.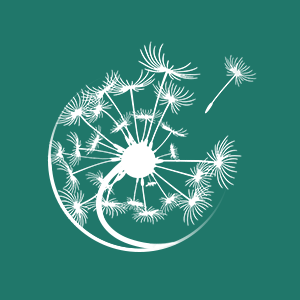 Living in Two Worlds
An Introduction to Greater Aliveness & Reconnection in a Collapsing World

We are living in the most challenging and important time in human history.

In the work of Living Resilience / Deep Academy our mission is to offer optimal support and resources to people who are brave enough to see the human-caused collapse of Earth and Human systems we are currently in, and the even larger collapse events to come.

This is the gateway into this remarkable body of work. 

In Living in Two Worlds we are offering:
A sober reframing of our current global situation from separation, inaction, misinformation, propaganda and apathy – to a grounded, vetted view of the actual impact of our Human Operating System on the Web of Life in which we live.
An empowering reframing of our apparent shared human condition of helplessness, learned lack of agency and awareness – to a remembering of the primary sources of meaning in human life: Deeper Self, Other People, Earth and Soul.
A primer for the creation of a self-generated set of practices intended to reconnect us with those primary sources of meaning . It is through these shared practices of reconnection, practitioners of this work experience access to new levels of aliveness, possibility and relationship – no matter how daunting a future they see ahead of them.
In Living in Two Worlds you will be able to discern if this level of inner and outer work is right for you. It is our hope that you will find great value and possibly additional personal clarity even if Living in Two Worlds is your only experience of this work.
Should you decide to go further on this path we will look forward to many warm and empowering sessions together, and receiving your input as to what future topics we should add to this growing library of Living Resilience / Deep Academy online learning series.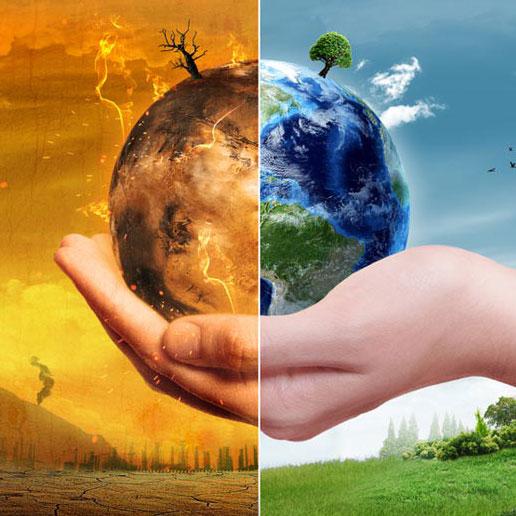 Choose your Contribution to Sign Up:
Take My Hand
Conscious Parenting in a Time of Stolen Dreams

This is a special, and quite different offering here in Living Resilience / Deep Academy. Other Deep Academy learning series offer a relatively short, deep-dive into one particular topic within the overarching context of living within collapsing systems. 
Take My Hand: Conscious Parenting in a Time of Stolen Dreams is an ongoing, ever-growing set of very personal interviews with Collapse-Aware Parents.
The experience level and personal resource level of these parents range from a sense of overwhelm, struggle and even existential anxiety – to a sense of grounded wisdom, resilience and deep inner resourcing – as they share about the daily challenges of raising children in an era that is now commonly called, the Sixth Mass Extinction.
Far from being a morose and discouraging series of rants or complaints, this remarkably intimate series of interviews has proven to be a testament to the life affirming possibilities that can be generated, even when we see the world through a frame of predicament and collapse.
In addition to the interviews at the center of this Take My Hand series, we will also be posting support content ranging from related articles and videos to all manner of content that can remind us of the immense beauty of beauty of parenthood and childhood and of life itself.
There are many parents and non-parents alike who find great solace, kinship and inspiration in their participation in, their viewing of, this remarkable series.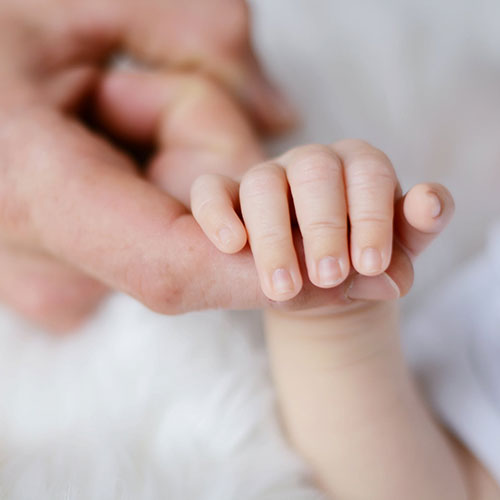 Choose your Contribution to Sign Up:
Given our core commitment to reconnection with Deeper Self and Other Beings, our preference is to offer and facilitate powerful, live, on-site trainings whenever possible. That being said there is a tremendous amount of foundation learning that can happen at each participant's pace – that can precede a live training event and can deepen the live course experience.
It is with this pre-course preparation in mind that Living Resilience offers: the Deep Academy video learning series, online remote coaching for individuals and groups, online support groups / Safe Circle Groups and abundant support materials, practices and resources.
Owning our story can be hard but not nearly as difficult as spending our lives running from it. Embracing our vulnerabilities is risky but not nearly as dangerous as giving up on love, belonging and joy, the experiences that make us the most vulnerable. Only when we are brave enough to explore the darkness will we discover the infinite power of our light.
Brené Brown
Living Resilience Summer Training Series 2019
We are living in a time of not just immense uncertainty, but a time of a promise of collapse  of Earth and Human systems. A collapse fully caused by our ultimately familiar, Business as Usual Human Operating System.
There is another name commonly used for these times: The Sixth Mass Extinction.  For the relatively small number of people who are brave enough to boldly name and face this existentially challenging time, a now-overused quote, seems to be particularly fitting,
"We cannot solve our problems with the same thinking we used when we created them."
This series of online-streaming training sessions are intended to encourage the generation of precisely this kind of 'new' thinking. The calling of this time is for a complete transformation of human life on Earth.
This series of learning and training sessions is a combination of live training participation, online participants, and later viewing of sessions for those who are unable to join in real-time… or those who desire additional practice rounds with selected sessions and material.
This live-online series is now over… 
If you are interested in participating by viewing
 session recordings, please sign up below. 
All sessions of this series were recorded.
If you or your group are interested in participating through
viewing session recordings and self-paced engagement
with the Between-Session materials, receive all links to
all the program recordings and support materials
by subscribing in the section above… 
We are asking for your payment for this series be offered in the form of a gift-economy or donation. You will be welcomed no matter what amount you choose to contribute.
If you are unsure of an appropriate amount…It is safe to say that this type of training and access to the resources and the body of work that underpin it, would be under-valued at $100.
We are thrilled to direct any additional donations (beyond covering base expenses) to a fund that enables participation by people who are unable to pay.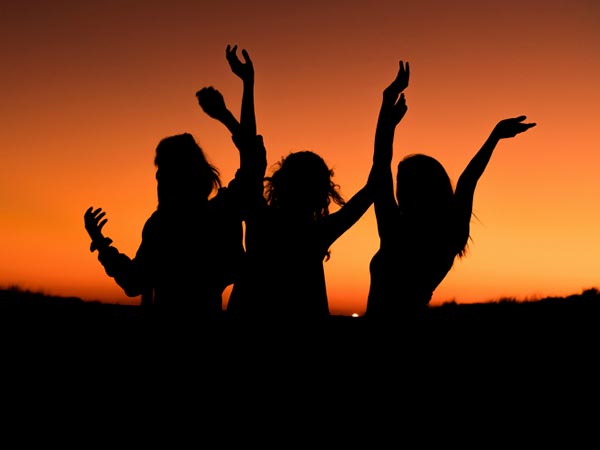 The following text was drafted to address this webinar as a series of live Saturday sessions. While the notations regarding the content of the series remain valid, participation now is limited to viewing the session recordings.
It is strongly recommended that a participant attend and experience all of the sessions of this series. Ideally in real-time.  It is also strongly recommended for participants, whenever possible, to engage in the training sessions and practices, with friends, family members or other close allies. The majority of this work is best done in the company of kindred spirits, close and committed partners who are also engaged in the deep and demanding work of these predicament-laden times.
Each session will include a selection of the core elements of this Living Resilience body of work, including:
• Self-Regulation (and group Self-Regulation) practices. 
• Mindfulness and other meditation practices – beyond customary meditation
• Expansion of Awareness and Presence
• Predicament vs Problem vs challenge
• Learning segments re: "What got us into these predicaments?"
• Defining and Redefining, Hope.
• Reconnection with our long-ago forfeited primary sources of meaning: Deeper Self, Others, Earth and Soul.
• Each person adopting their own particular practices based on their needs, their circumstances and their vision of living into a new world.
• Despair and Grief as deeply important guides to deeper aliveness and authenticity.
• Facility with and basic understanding of individual and collective Shadow dynamics in our turbulent world.
• Reclaiming core truth, integrity and agency.
• Reinventing our sense of purpose.
To financially support the ongoing deepening and development of this important work, please consider donating. Thank you for your support of this project.