Hearts Broken Open:
Grief as a Sacred Path to
Reconnection and Resilience
Online Retreat with
Melody LeBaron
& Dean Walker
November 5th & 6th
SATURDAY 9AM – 2PM PST (12PM-5PM EST)
SUNDAY 9AM – 2PM PST (NOON-5PM EST)
Have you ever:
suffered a loss so cataclysmic it divided life into a "before" and "after?"
spent entire days longing for what was?
felt disoriented, disconnected, unable to articulate the ache inside?
endured months of feeling empty, lost, alone, stuck, unable to "move forward?"
experienced spinning in anxiety and fear?
received family or social pressure to "get over it?"
But some losses simply CANNOT be metabolized alone. Western culture tells us that grief is private, linear, and time-limited. After a major loss, we are expected to grieve alone and bounce back after a month or two, a year at most.
But some losses can't be metabolized alone. We need a community of grievers in order to complete the grief cycle.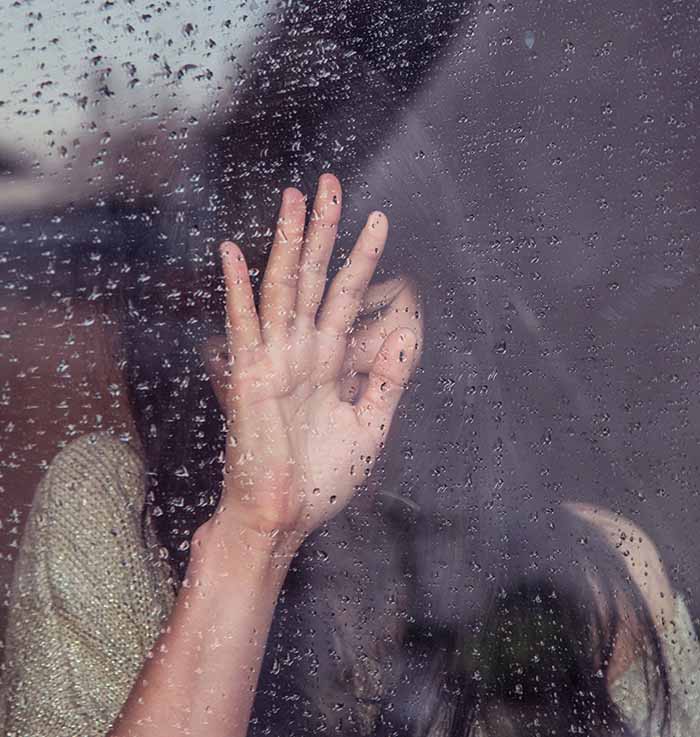 "Grief requires us to reorient ourselves to every part of our physical, emotional, and social worlds."

Brené Brown
"I highly recommend this upcoming Heart-Broken Open: Grief as a Sacred Path Retreat. It was a life-changing experience. I received so many a-ha moments and blessings. It was a great investment of my time and I walked away a different person with many additional tools in how to process grief for the rest of my life."
Karen Louther
"It was excellent. My personal response to the retreat was that I made a major shift in my position toward my daughter–with whom I had been estranged. I reached out to her via text inviting her to meet with me."
Sarah Martin

Our ancestors accepted grief as a normal part of life. They knew that grief buried alive kills the mind, the body, the soul. When a loss happened to one member of the tribe, it was processed and grieved—by the entire tribe. They created a ritual that allowed the grief to be fully experienced, with the support of the community.
When grief is fully processed and integrated, it transforms into a life-force, a fuel that re-vitalizes and propels us into reconnection and resilience, as individuals, families, and communities.
But when grief is ignored, tamped down, buried alive, our vitality is buried with it.
We live in a time when we are experiencing devastating personal—and planetary—loss. It is no longer advisable to grieve privately, to force ourselves to "get over it." Now is the time for conscious, courageous community grieving.
"Cultivating the skills of grief work is critical in these days of wild uncertainty and rampant loss."

Francis Weller

Grief is feral; it does not come on demand. But grief can be evoked—through stories, writing, movement, and ritual. Grief can be welcomed, integrated, and transformed within the sacred space formed by an intentional community.
Who Can This Help?
• Anyone experiencing any kind of loss: bereavement, divorce, financial/job/home loss
• Caregivers: family members, therapists, coaches, health and wellness practitioners
• Those dealing with trauma, diagnosis, or illness
• Survivors healing from old wounds
• Anyone experiencing the loss of a beloved animal
• Sensitives who feel grief for the devastation of our precious planet and its people
• Anyone feeling stuck, sad, or lonely
The deeper that sorrow carves into your being,
the more joy you can contain.

Kahlil Gibran
How This Can Help:
• You—and your grief—will be welcomed into our community
• Your presence will be honored and your grief shared
• We'll co-create a safe, compassionate space for deep emotional release and healing
• We'll integrate and transform buried emotions like shame, anger, and rage (which often manifest as depression, and anxiety)
• We'll use music and movement to embody, metabolize and release the emotions of grief
• You'll learn powerful tools that you can use to process grief for the rest of your life
The Retreat Will Include:
• Powerful writing practice to assist in opening our stories of loss
• Deepening our trust in our emotional and body wisdom
• Sharing our stories of loss in a confidential container, to the extent you want that
• An avenue to express our grief over world events
• Learning practices and healing tools to use after the retreat
• Music and Movement that allow us to embody and then release emotions
November 5th & 6th
SATURDAY 9AM – 2PM PST (12PM-5PM EST)
SUNDAY 9AM – 2PM PST (NOON-5PM EST)
This retreat is brought to you by Living Resilience and Transforming Space + Self + Loss.
Melody LeBaron
Melody LeBaron began her career by helping clients transform the spaces in which they live and work, with organizing, Feng Shui, and Space Clearing. Twenty years ago, her work expanded to include transforming the self (success coaching, Personal Clearing, and women's empowerment processes) and transforming loss. Melody's training includes journaling, yoga, breathwork, and dance as tools to release trauma and grief from mind and body.
Melody is the author of Transforming Death: Creating Sacred Space for the Dying, a guide for the dying and their caregivers, based on her experience as a midwife for the deaths of 12 of her closest loved ones including her 17-year old son, mother, and sister.
Melody works remotely with clients all over the world to up-level the flow of chi (life-force or opportunity) in their homes, workspaces, bodies, lives, and relationships.
Based on her experience with her own losses and the grief journeys of hundreds of her clients, Melody believes that loss puts us on a soul-maturing path, which gives us the opportunity to transform our grief into the sacred medicine we offer the world.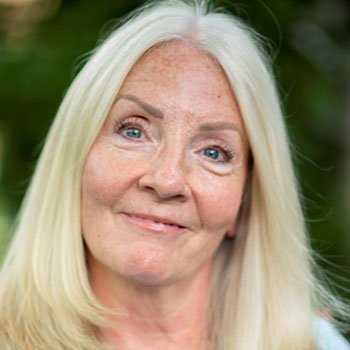 Dean Spillane-Walker
Dean Spillane-Walker blends the experience of a forty-year career in transformation-based training and coaching, with a lifetime of psychospiritual personal practices, to offer transformative support and resources to the global, collapse-aware community.
After writing his 2017 book, The Impossible Conversation: Choosing Reconnection and Resilience at the End of Business as Usual, Dean currently devotes his attention to creating a community that shares and encourages the maturation of deep inner resources, as we bravely face an unimaginable future.
At the heart of Dean's practices and work is a commitment to a body-based Return to Center, Relationship, and Agency. This includes fully metabolizing even the most difficult emotions in these troubled times. By fully grieving we are more able to love and be vibrantly alive.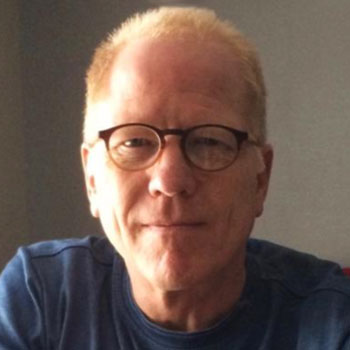 We Recommend the Book: The Wild Edge of Sorrow: Rituals of Renewal and the Sacred Work of Grief by Francis Weller